Posted by

plusmusicnew
12 de julio de 2010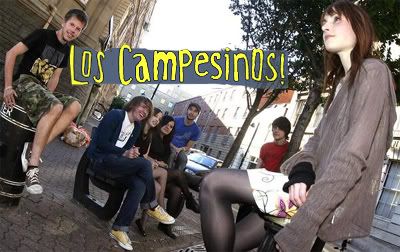 Los Campesinos! lanzarán un nuevo EP de 4 tracks la próxima semana. El Ep es titulado "Alls Well That Ends" y cuenta con cuatro versiones acústicas y retrabajadas de canciones de su álbum "Romance is Boring" que fue lanzado en enero.
La lista de canciones para el Ep es el siguiente:
01. "Romance Is Boring (Princess Version)"
02. "Letters From Me To Charlotte (RSVP)"
03. "Straight En 101/It A 's Never Enough"
04. "(All's Well That Ends ) in medias res"
Mientras tanto les damos este track como adelanto, escúchenlo, descárguenlo y disfrútenlo.
"Romance Is Boring (Princess Version)" Escucha y descarga